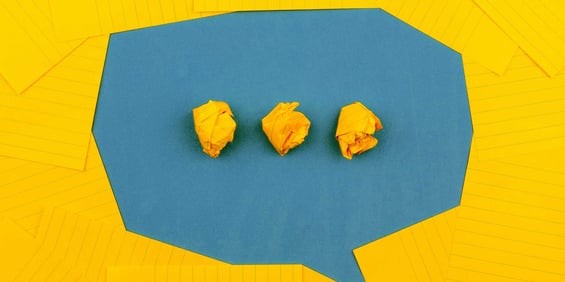 Executing an advocacy campaign in 2020 looks a lot different than it did in 2010. A well-designed advocacy campaign should include multiple pursuits that work harmoniously towards achieving a singular objective. When trade associations and nonprofit organizations seek to influence public policy through advocacy campaigns, these groups strive for grassroots support, media exposure, and, ultimately, a change in legislation around an issue. In other words, an advocacy campaign is no small act and requires time to plan and carry out to reach your legislative goals.
Here are three essential components to executing a successful advocacy campaign:
1. Use a comprehensive digital strategy to support your political advocacy campaign
Digital strategy can encompass anything from social media to the use of email marketing, web design, writing, and more to achieve objectives. Technology has fundamentally transformed how nonprofits can engage with their supporters and in the legislative process. Because of the many opportunities presented by the digital world, a digital strategy is essential to support your political advocacy campaign.
Your digital strategy should center around these three goals:
Awareness/Discovery

Proliferate information around your organization and campaign. Why the matter at hand is so important not just for you but for them.
Education

Drive people from knowing to understanding. People educated on the subject are more likely to become engaged with your organization.
Action

The bottom of the "funnel." Where you convert people and have them execute on the primary goal of your campaign.
It's crucial to find what works for your supporters, members, and organization as that will be a winning strategy.
2. Funneling supporters into action, both online and offline.
That word "funnel" again. Digital advocacy, like digital marketing, requires driving supporters to an end goal—an action. In most advocacy campaigns, it's writing an email to an elected official, making a phone call, or participating in your organization's lobby day.
As an advocacy campaign progresses and awareness surrounding the issue or item of legislation increases, engaging supporters directly is critical. As a trade association or nonprofit, the most vital voices propping up your group's mission are its supporters and members. A key element to any successful advocacy campaign is to funnel all branches of your effort to direct political advocacy, both online and offline.
3. Track and measure as much as you can.
Impressions, click-through rates, actions-taken — all of these measurements can seem trivial when the real goal of an advocacy campaign is policy change.
They aren't. Those analytics are an incredibly important indicator of the success of your campaign. It allows you to benchmark your advocacy efforts, and improve them either on the fly or in your next campaign.
If impressions are strong, but click-through or engagement rates are weak, something is likely off with your message or the audience you've targeted or the channel you're pushing your message on.

If you have a highly engaged supporter list, but that doesn't translate to them taking action, maybe the process to send a message or make a call is not frictionless enough.



These are the data-driven decisions that will make your campaigns healthier and your organization stronger in advocacy.
Conclusion
Have a digital-based strategy.

Funnel supporters to places where they can take action, online and off.

Measure and track as much as you can.



Following these three simple tips will allow your advocacy campaigns to flourish in the beginning. Don't overcomplicate the process — the whole point of moving things digital is to simplify. Create a method for your association or nonprofit that you know will give you winning results every time.