DISTRICT IMPACT REPORTS
Drive deeper, more meaningful conversations with elected officials.
Muster's district impact reports allow your organization to quickly and clearly communicate your economic, social, and political impact.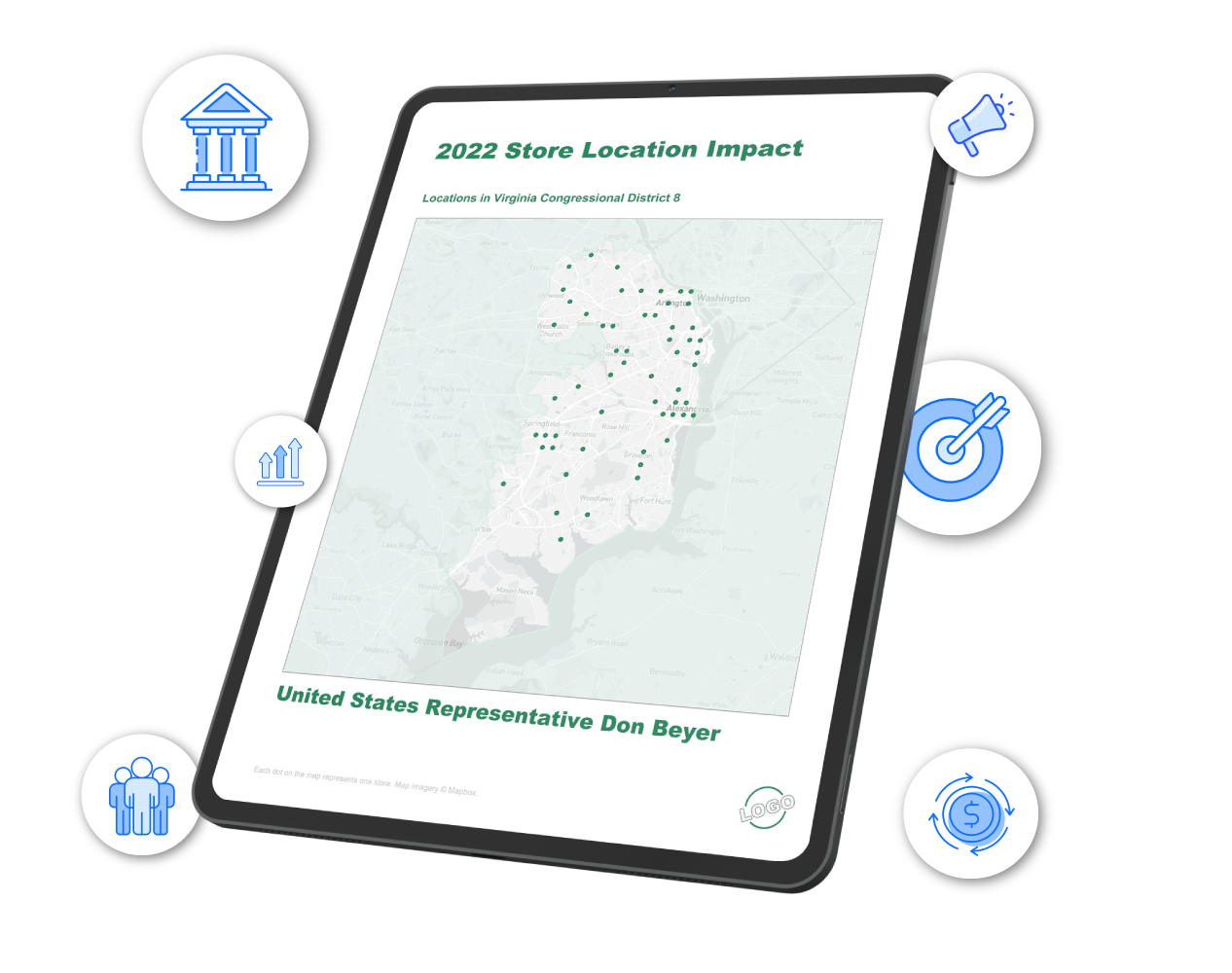 Empowering Organizations Like the National Association of Convenience Stores To Better Tell Their Story.
Muster's District Impact Reports enable us to tell our industry's story at the federal, state, and local levels in an effective, concise way. We have heard from policymakers across the country that our Impact Reports are one of the most valuable pieces of information we can share with them. We're glad we made the switch, because the team at Muster is hands down one of the best vendors we work with!
MORE THAN DATA.
Go into a legislative meeting prepared.
Leave it feeling accomplished.
Muster's impact reports empower you to tell the story of your organization's footprint, district to district. Whether it's at the federal level, state, or even locally — be equipped with more than just numbers, and deliver a lasting impression.
No developers, designers, or engineers are needed on your end. We hand you ready-to-print reports for any district you might need.
Build reports around what matters to your organization. With the customization of impact values and templates, you can share more insight.
Ready-to-print reports make it incredibly easy to share your influence. Take reports to meetings with decision-makers or share them with stakeholders.
THE ULTIMATE LEAVE BEHIND
Leave Your Meetings With Lasting Influence.
Sharing Muster Impact Reports with elected officials is the easiest and most enduring way to share your story and leave your impact.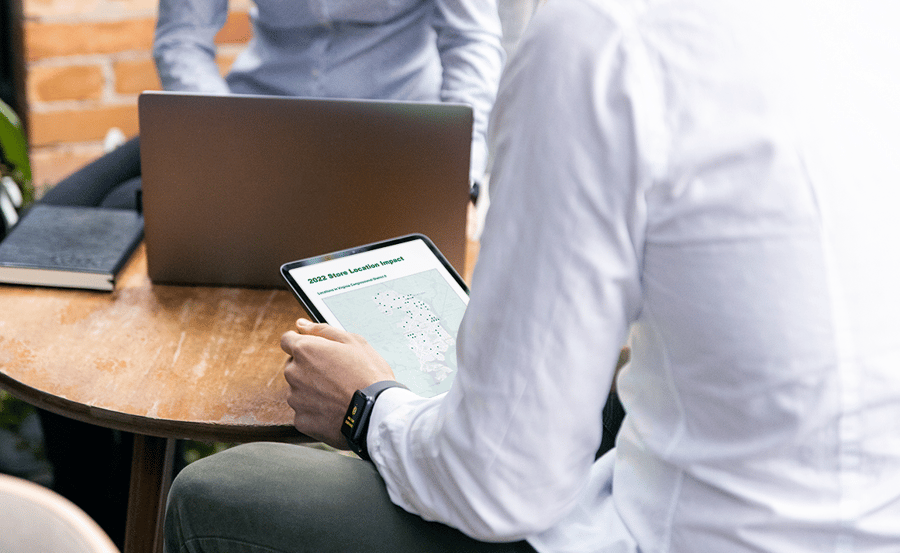 EQUIP YOUR TEAM WITH THE TOOLS TO WIN.
Talk With Us and Learn More About District Impact Reports.
Transform your legislative reporting and storytelling with district impact reports. Keep stakeholders, elected officials, and more updated on your economic, social, and advocacy impact.