MUSTER FOR CHAMBERS OF COMMERCE.
Unite businesses.
Create better outcomes.
Leverage the voices of your members and create better outcomes for your business community at the local, state, and federal level.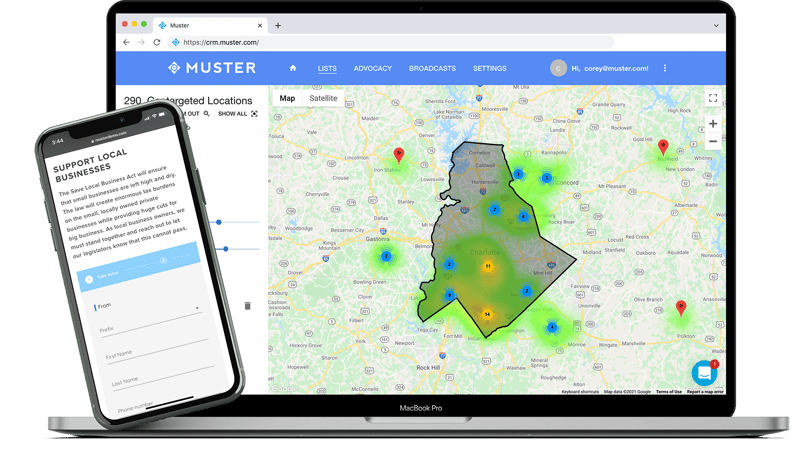 Improve Your Government Relations. Prove Your Efficacy To Members.
Bring value to your members and strengthen your business community with grassroots advocacy. Know what districts your members fall in at the local, state, and federal level to power your government relations.
TESTIMONIALS
How Muster Helps Power Chambers of Commerce
"Muster is the best advocacy software product I have seen or used. The ease of use for both the Chamber and the end-user through the Action Center allows us to engage our members and the community in issues that impact our area".
BUILT FOR CHAMBERS
Features to engage and support your business community.
Grasstops Tracking
Track and manage relationships your members have with elected officials at the local, state, and federal level.
Advocacy Campaigns
Drive action around core issues in your business community, and use analytics to prove effectiveness.
Advocate Mapping
Gain valuable location intelligence about your members and supporters with our heat and marker map functionality.
Email and Text Marketing
Create action alerts for advocacy campaigns, build email newsletters, and more with our comprehensive outreach tools.
Stakeholder Contact Cards
Advocate Management Made Easy.
Append multiple addresses to a contact, track grasstops relationships, manage custom data/fields, and more to improve your advocacy and government relations.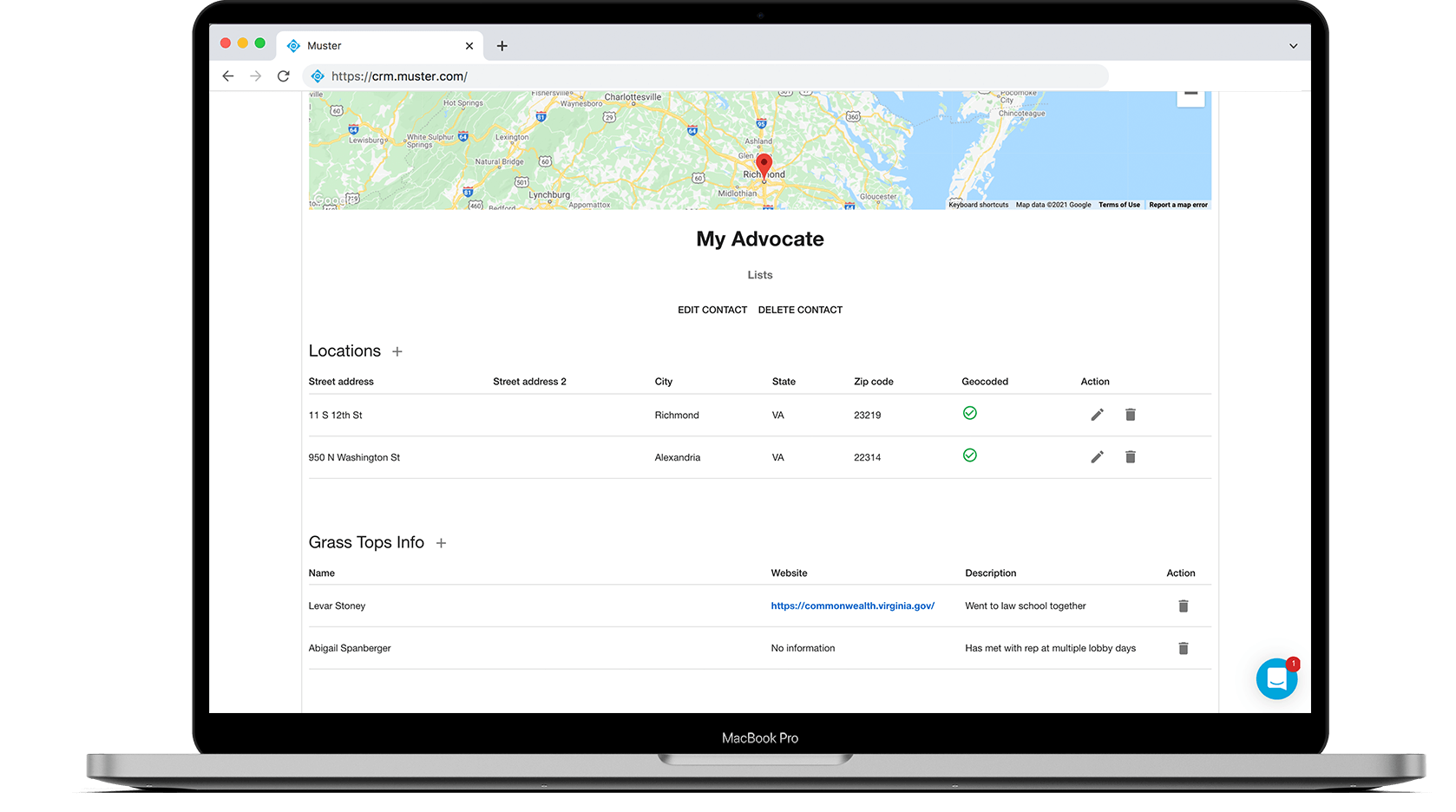 An All-In-One Engagement Platform For Your Chamber