MUSTER ADVOCACY CRM
Ridiculously Simple. Incredibly Powerful.
The Muster CRM represents a better way to manage those most important to your organization. Build lists, cultivate data, and visualize your supporters for a more strategic approach to advocacy and government relations.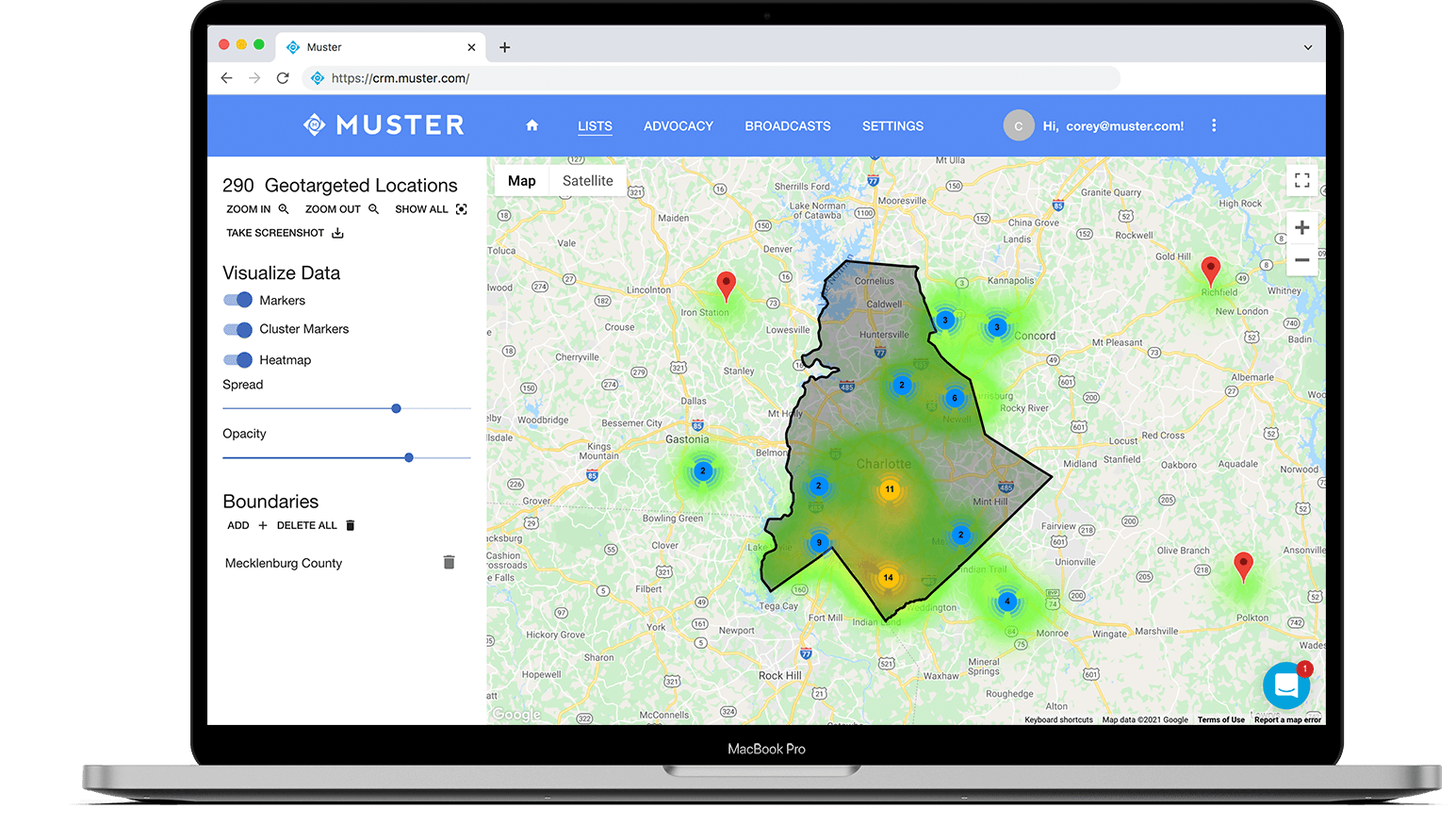 DROP THE SPREADSHEETS
Don't Let Your Government Relations Be Stuck In The Past.
Don't rely on spreadsheets to provide you with the insight your organization depends on. Contact management, stakeholder mapping, and grasstops relationship logging — all powered by one of the most comprehensive legislative databases in the world.
From custom fields to city council lines — the possibilities are endless. Create highly targeted lists like never before.
Easily create custom contact sign-up forms to drive advocate acquisition for your campaigns.
Visualize stakeholders for next-level advocacy strategic planning. Overlay legislative boundaries for even deeper insight.
With precise geotargeting and our world-class legislative dataset, know without a doubt what district your stakeholders reside in. All the way down to the local level.
Grasstops Relationship Logging
Track key relationships between your supporters and their elected officials at the local, state, and federal level.
With Intercom integrated into our app we're always a message away to help you get the most out of Muster.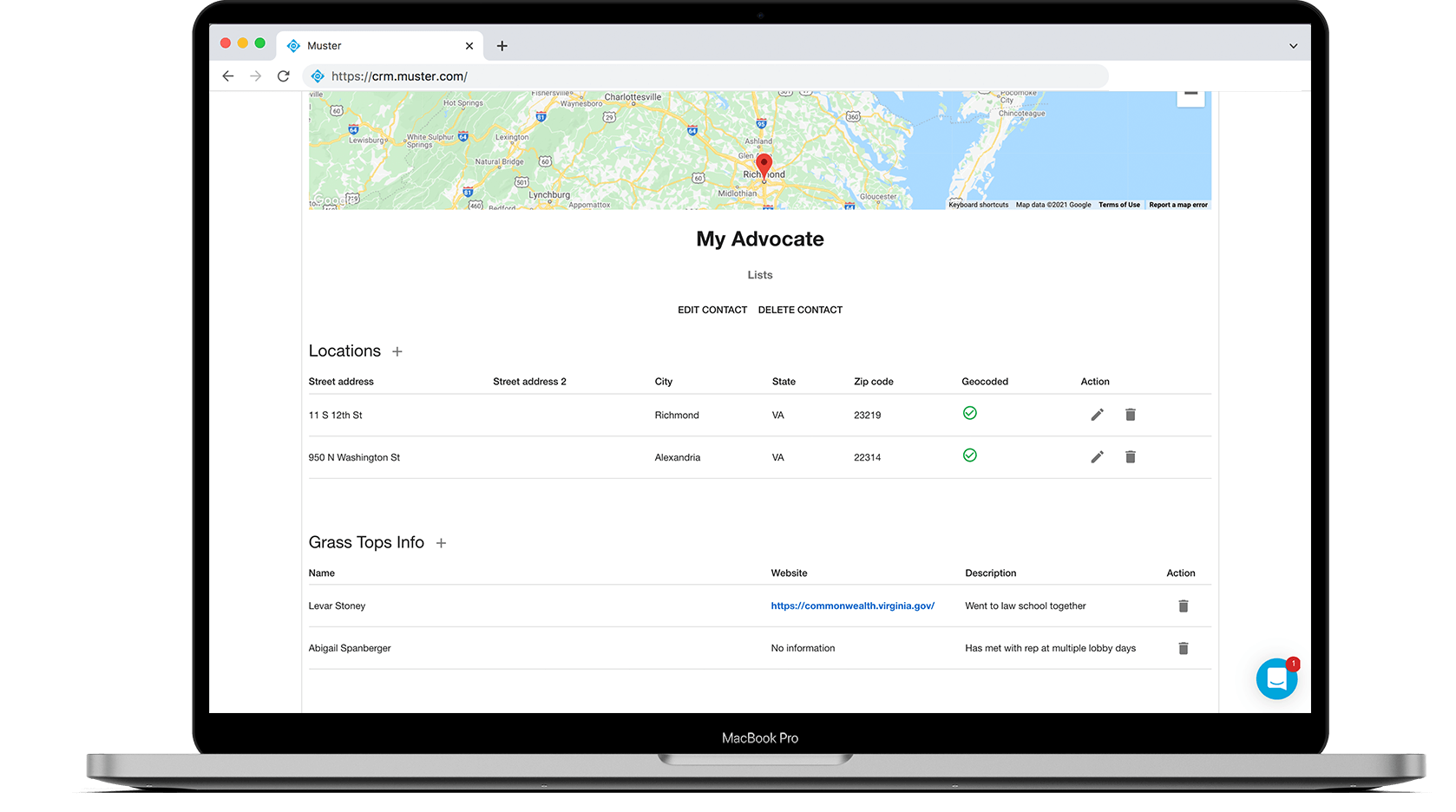 ADVOCATE CONTACT CARDS
More Data, More Knowledge.
Multiple addresses, custom fields, list memberships, grasstops relationships, and more give you an unprecedented look at your stakeholders.
POWERFUL FILTERED LISTS
List Building, Simplified.
Pair your custom fields and advocate data with our comprehensive legislative database. Our simple workflows make this process incredibly easy for you and your team and give you incredible insight into where your advocates are.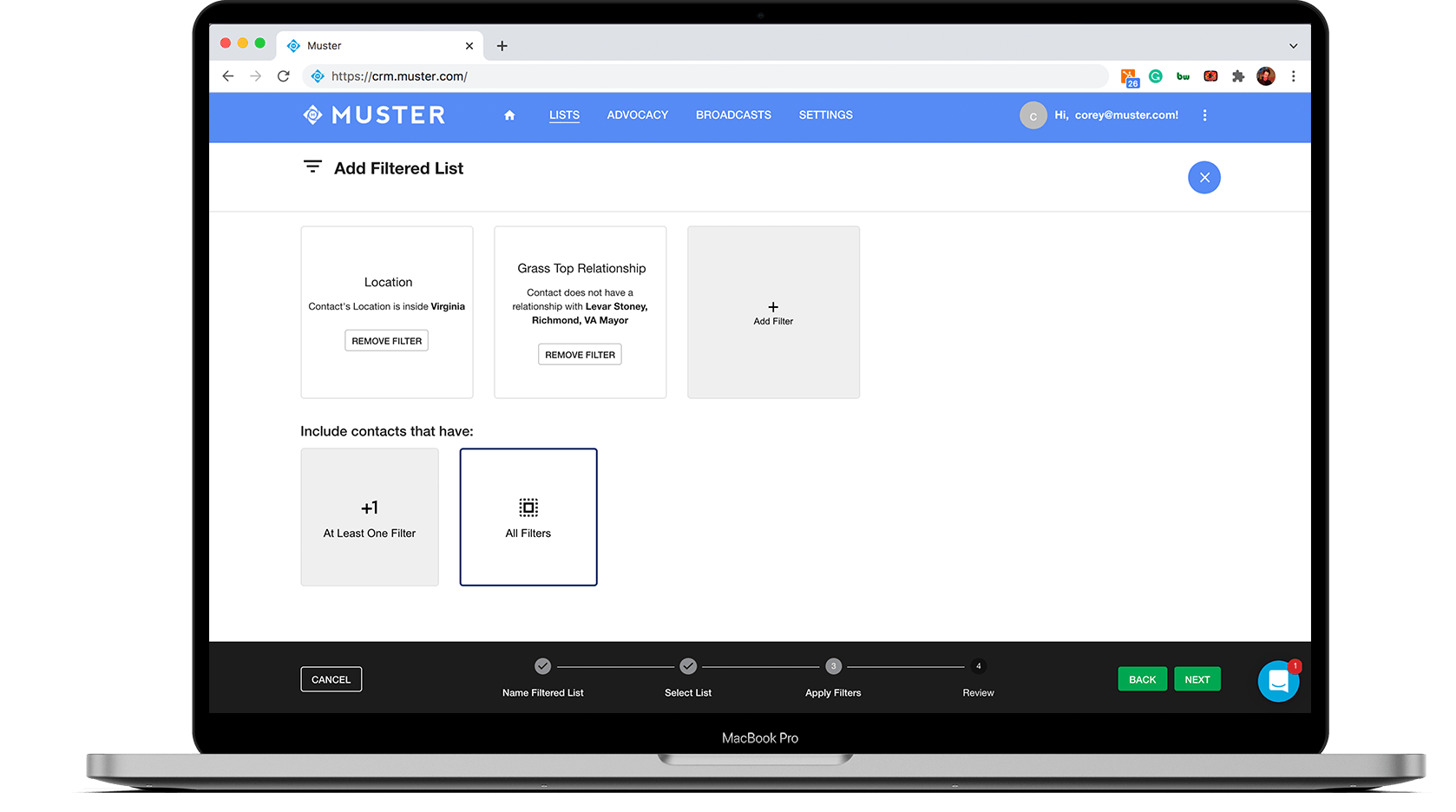 MUSTER ADVOCACY CRM
Get started with the Muster CRM.