Analytics will always be instrumental to those of us involved in advocacy initiatives and government relations. Understanding and measuring the success of your Action Alerts is critical in learning how to best activate your grassroots base for future campaigns. Effective digital advocacy programs rely on compelling content, so let's talk a bit about how to get analytics where you want them to be.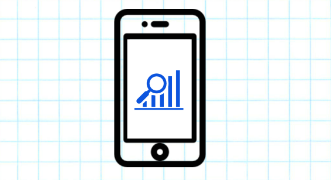 Open rates and click-through rates are two of the most important statistics that will help you gauge the success of your campaigns:
The open rate is a percentage that illustrates how many (successfully delivered) email campaigns were opened by your members/supporters.
The click-through rate illustrates the percentage of (successfully delivered) campaigns that registered a click (a link was clicked in the email).
The average open-rate for emails falls somewhere around 20 percent. Email click-through rate is much lower, averaging between 3-5 percent and varying greatly by industry.
How To Increase Your Statistics
Subject Lines
Subject Lines should always be short, clear and concise
Less is more! Try to aim between 28-39 characters in your title. Mobile-viewers will be unable to see the entirety of long subject lines.
Straightforward subject lines are proven to generate higher open and click-through rates than complicated, wordy subjects.
Action Alerts
Advocacy emails generate higher open and click-through rates
Prompting users to "act" or "make a difference" in subject lines will increase your stats significantly.
Creating a sense of urgency in subject lines will prompt viewers to open the email. Subjects like "Take Action Now: Act on ______" or "Action Alert: _____" will usually generate a higher open-rate.
Sending out the Action Alert mid-morning or mid-day, especially Tuesday through Thursday, will boost open-rates. Avoid weekend and evening emails.
Brevity and Direction
Like subject lines, the body of the email should be concise and to the point:
The first few words of your email should get right to the point, as they will appear in the preview.
Viewers should be able to easily scan the text through bulleted points or short sections with titles. Always use accessible language and avoid jargon (unless your speaking directly to members of a certain profession).
Stating the Action Alert's intended goal and including a deadline will increase click-through rates and motivate supporter participation.

Ex: "We need 200 of our supporters to contact their representative" or "You must act by January 1."
If you haven't read our first article on improving open rates for advocacy alerts, click here.