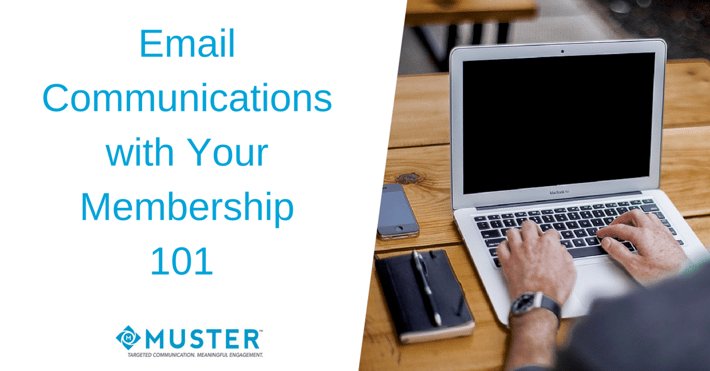 If you manage the communications program for a nonprofit or association, you have successfully accumulated supporters and members through a smart, well-designed email marketing strategy. Congratulations! But the work isn't over. Now, you need to put the same amount of effort, if not more, into maintaining and engaging your membership that you worked so hard to build (just to clarify, your membership is the group of your supporters, not your internal employees).
So now begs the question: How often is too often to email your members and supporters?
An appropriate way to approach this question is to think about it is like as a parent texting and calling their children. You don't want to be too overbearing, but your children do like to hear from you. You must find the right balance. And just like every parent-child relationship is different, every relationship between a nonprofit and its membership is unique.
Here are a few best practices and guidelines for determining the appropriate frequency of emails to engage your membership:
Quantity
Baseline answer: Communicate at least once a month, not more than once a week
Just as your child does not want to receive multiple texts from you describing each meal you have every day, you still want to let them know that you're alive and well. As is the balance in regular communication with your nonprofit membership. You should aim to send out monthly emails to keep them interested and engaged-- but be careful! Too many emails and you will end up in your recipients' spam folder, or worse, they unsubscribe. According to ClickZ, 69% of consumers state that they have "deleted email from a marketer because [they] get too much email from them". To find a good middle ground, take a minute to think about your specific nonprofit and the relationship you have with your members and supporters. If your membership count on your for timely information and legislative Action Alerts, it is wise to send out content on a weekly basis or when needed. Otherwise, twice or three times a month is a healthy amount for typical member engagement communications.
Quality
Baseline answer: High quality, RELEVANT content
If you do send a text to your child about a meal that you ate, that's fine. But, do they care about knowing the consistency of each piece of food you consumed? No. Instead, think about recommending the restaurant you dined in, and the best courses offered on the menu. A big determinant for whether a recipient unsubscribes or reads your email is the relevance of the email's content. According to ClickZ, 72% of consumers state that they have "deleted email from a marketer that wasn't relevant to me". Furthermore, 66% of consumers state that they have "unsubscribed from email that I had opted into because it wasn't relevant. Focusing on content is key to keeping yourself out of spam folders. If you start with emails once or twice a month with solid content, your readers will start relying on you for information. Then, you can increase frequency.
Segmenting your membership
Baseline answer: Analyze your email data
As time goes on, you may start to notice that one of your kids responds more when you tell them about how work is going. Your other child, however, may be less interested in your job, and more interested in how your bowling team is faring. As your nonprofit membership grows, and the amount of emails you have sent out increases, you will start to see trends in who's responding to what content. Whichever advocacy software you are using will provide you with data such as click-rate, open-rate, who's unsubscribing, who's deleting your emails, etc. USE YOUR DATA. The answers are right in front of you. If properly analyzed, your data can help you properly segment your membership, thus allowing you to create sub-groups to which you can send different content in order to cater to their different interests. Check out our blog post that goes into more detail about the role of big data in analytics.
Also look into these links with more information about determining the appropriate frequency:
https://www.clickz.com/clickz/column/2198202/consumer-email-behavior-the-impact-of-relevance-and-frequency
http://www.nonprofitmarketingguide.com/blog/2012/08/23/how-often-should-you-email-supporters/