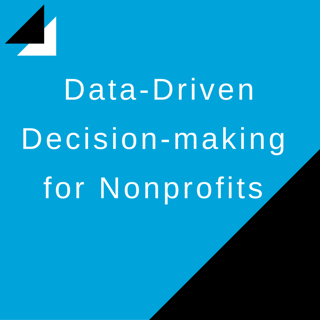 In 2002, the Oakland Athletics baseball team tied the prestigious New York Yankees for the most wins in Major League Baseball. This might not seem too extraordinary- until you consider that the Athletics did it with a budget of almost $90 million less than the Yankees. This feat was so remarkable that its story was later turned into a New York Times bestseller and a blockbuster hollywood movie: Moneyball.
Moneyball gives an in-depth look into how the Oakland Athletics partnered with a Yale economist to manipulate 'big data' and create a winning franchise with a small bank account. In many ways, Moneyball's story laid the groundwork for a massive shift in how we look at and use data - and not just in sports.
What does this data trend mean for nonprofits?
Just as the Oakland Athletics leveraged big data to push them into the sports spotlight, incorporating analytics into a nonprofit's operations can change their game for the better. Data and analytics tell a story- understanding member engagement, fundraising operations, advocacy impact.
Do you pay attention to metrics like email open rates? Do you know who your most active members are? Who is advocating on your behalf and who is listening? These are all questions that can be answered. By better understanding your members and the impact of your organization, you can work on areas that your organization struggles with, and work more efficiently at reaching your goals.
Here are 3 easy ways to incorporate analytics to make your organization more effective:
Integrate Google Analytics into your website to monitor your web traffic. You will learn how often your members frequent your website and which pages they visit. These analytics will give you insight as to what your members are interested in most.
Utilize an email marketing service that allows you to track open-rates, click-through rates and other metrics. This data will help you understand when your members are most likely to open your emails, and if they are clicking on the links you place within your emails.
Invest in advocacy software. Just as communications programs provide you with great email performance metrics, advocacy software will let you know whether or not your members are participating in your advocacy efforts. You will know how often your members take action, and will provide you with greater feedback on how successful your advocacy efforts are.