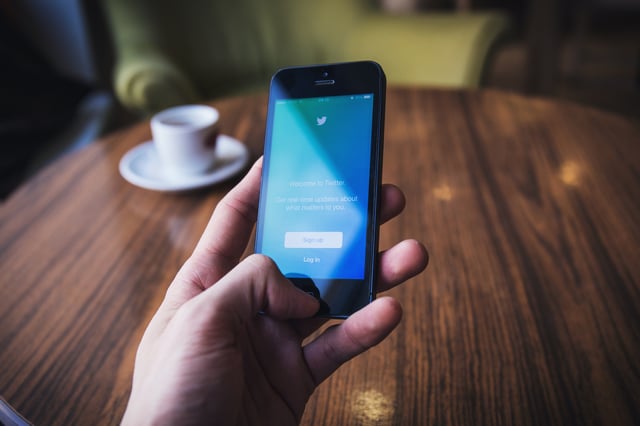 Image source: unsplash.com
Social media provides many opportunities to amplify an association's messaging. Developing a solid social media strategy is great way to focus on your advocacy objectives while reaching supporters and rallying them around your advocacy goals. Many associations have social media accounts, but don't use them effectively and do not have a streamlined, coherent strategy to engage with their audience online.
Develop a Clear "End Goal"
Define what you are trying to accomplish. Is your end goal to acquire new supporters, donors or advocates? Is your goal to increase online donations? Is your goal to engage more frequently with your members online?
Share Advocacy Action Alerts
Action Alerts are the best and most popular way to mobilize a group of people to influence public policy through technology. Sending Action Alerts through email is a primary way to initiate a call to action, but to further increase your digital advocacy reach, we reccomend you regularly share advocacy Action Alerts through social media. You can use social sharing tools to enable your supporters to directly share the action alert to their various social channels.
Use Social Media to Increase Visibility
Social sharing will allow visitors to your site to directly share content to social media. Another important piece to increasing visibility is using social best practices to increase engagement: 1) use popular, relevant hashtags, 2) use images or videos in your posts rather than just plain text, 3) post multiple times per day rather than just once, 4) use your content to generate new leads and website clicks, 5) Use organic post targeting to target specific members of your audience (for example, on Facebook, you can target by location, age, gender, etc and on Twitter, you can use hashtags to categorize your posts, making sure the right audience sees your content), 6) Share content from other associations that is relevant to your mission. You could even get media coverage by connecting with local media and sharing your advocacy posts or action centers with them.
Analyze Metrics
Monitor and measure your social metrics. Most social media outlets have their own analytics (Facebook Insights, Twitter Analytics, etc). Obvious things to track include interactions such as likes, shares, comments, etc. This shows how engaged your supporters are to the content you post. If the goal is to increase website traffic, then focus on URL shares, clicks and conversions. Google Analytics is a great tool for this purpose. If your goal is to get conversions, track responses from your supporters. This could be a response to a call-to-action, donations, surveys, etc.