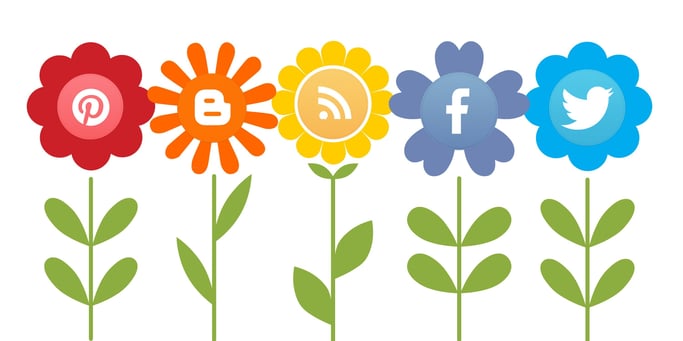 Image Source: HowToStartABlogOnline.net
Amplifying grassroots and media attention around your advocacy campaign requires a multi-faceted approach. Aside from traditional grassroots tactics (such as email broadcasts, door-to-door strategies, phone calls, etc.) social media can support your advocacy campaign by extending the reach and influence of your mission-critical agenda.
Below are 4 ideas you can implement to amplify your advocacy messaging through new media:
Create a clever, straightforward or unique hashtag that relates to your advocacy mission, and include the hashtag on all social media posts that relate to the broader advocacy campaign (#PassHB567, #EndDiabetes, etc.). Encourage your supporters, membership, and staff to enthusiastically share the hashtag on their personal social media profiles to create a widespread dialogue. The strategic use of the hashtag will allow you to spread your policy mission to new groups of like-minded individuals who may organically find your "hashtagged" posts.
Design or utilize engaging visuals that represent your advocacy position. Is there an image that will resonate with potential advocates, inspiring them to "like", share, or retweet your advocacy-related social media posts? Facebook is the best social media outlet to promote visuals, and will most likely reach a wide audience of prospective supporters.

Connect with local media through online social media channels. Sharing your organization's creative approach to digital advocacy may help spread your advocacy message and expand its reach. Often, your local journalists and news anchors maintain a large network of "followers" on social media. Sharing your online advocacy posts, or online action centers, with influential journalists online may garner the attention of a new grassroots audience and amplify your message. If an online influencer, such as journalist, tweets or shares a Facebook post about your advocacy campaign, your advocacy message could potentially reach and educate thousands of new citizens.
On Twitter, identify organizations, institutions and other stakeholders who may be sharing online content that is relevant to your advocacy campaign. Retweet, re-post, share, like, etc. these posts to generate a dialogue through social media, and to form a digital coalition of like-minded nonprofits or associations working towards a similar mission.