---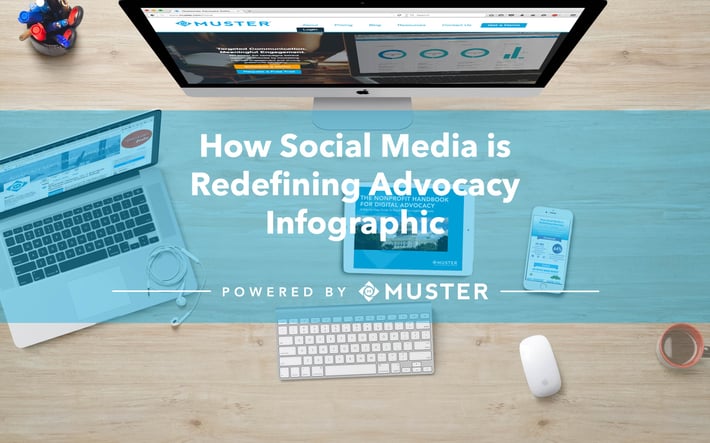 There is a growing trend among advocacy organizations and Government Relations Professionals to incorporate social media as part of their digital strategy. In fact, a strong digital advocacy strategy often includes social media as a cornerstone of engagement. Social media can support
your advocacy campaign by extending the reach and influence of your mission-critical
agenda. Pushing your messaging out efficiently online will work to amplify public exposure
around your grassroots campaign. Take a look at these social media advocacy trends the Muster team has curated.
---

---
The Muster team has identified some social media best practices by working with our clients on their advocacy initiatives. Here are some tips you might be able to incorporate into your next advocacy campaign:
1) Create a clever, straightfoward or unique hashtag
2) Design or utilize engaging visuals
3) Connect with local media through online social media channels
4) On Twitter, identify organizations, institutions and other stakeholders
To learn more about Muster's advocacy software schedule a demo with one of our Advocacy Specialists
---