muster
Muster Monthly Update - February 2021
Read what's new at Muster as of February 2021, from company to product updates— we discuss what's in store for the future to our advocacy software.
---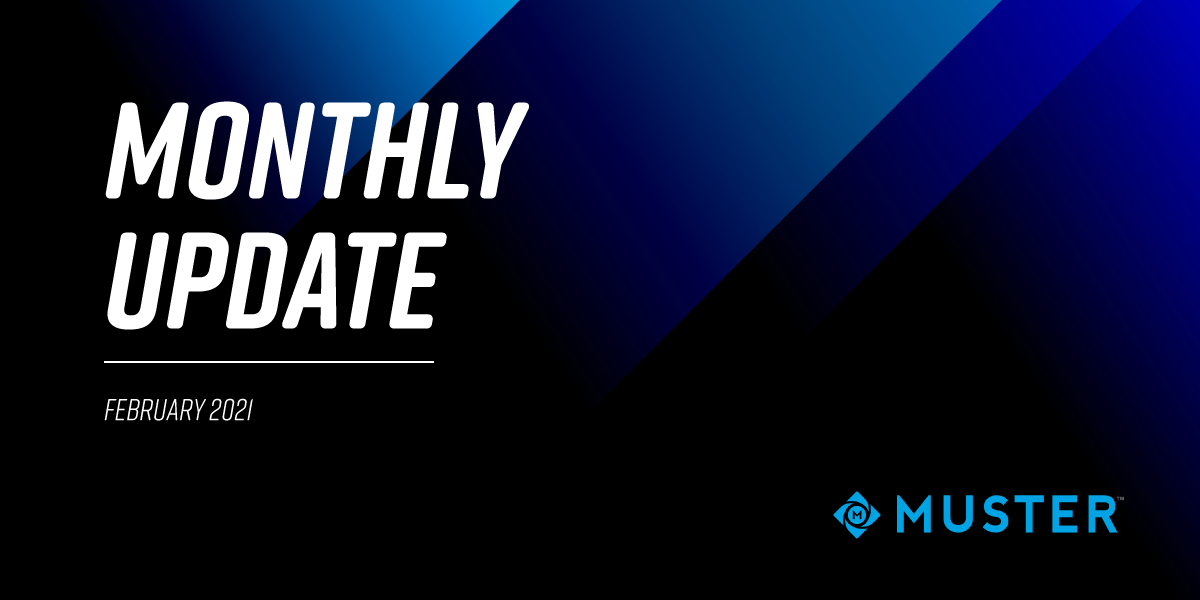 The Muster team headed into 2021 full-steam ahead — proud of everything we accomplished in 2020 amid a pandemic. We also understood there was a lot of work to be done in 2021 to serve our customers better, and one month in, we've hit the ground running. We're excited about what we have in store, from our team expanding to new product offerings, and that's the intention of this monthly addition to our blog. We'll be updating you regularly on product, data, and company news to keep you in tune with everything new at Muster.
Team Updates
We're proud to introduce our new Chief Technology Officer, Ben Lopatin. Ben brings a wealth of SaaS development and nonprofit experience to the team.
As CTO, Ben will usher in a new generation of Muster products to help organizations improve their government relations, supporter management, and engagement capabilities.
Ben hails from New York and has an adorable Wirehaired Vizsla who still thinks he's a puppy and can sit on laps.
Product Updates
We continue to work on subtle quality of life improvements to Muster 1.0 as well as back-end updates to ensure platform stability.
While we'll continue to make sure Muster 1.0 performs to the best of its capabilities, product development is now primarily focused on "Muster 2.0" and its various modules, with the first release being the Muster CRM. This CRM will give organizations an unprecedented ability to organize, manage, and visualize their supporter data. And when paired with our new campaign tools, it will allow organizations to create more effective advocacy campaigns.
Data Updates
Our data team has been working diligently to ensure elected official data is up to date at the federal, state, and local levels. They've also been expanding our locality coverage, giving organizations the ability to create campaigns at the local level unmatched by other platforms.
Wrapping Up
As we get closer to the release of 2.0, we'll be sharing more information about the entirely new platform we're building and how it's a generational improvement over the current iteration of Muster.
Subscribe to our blog to stay up-to-date with us and the latest trends in advocacy.