Fun Fact: Columbus, Ohio is known as "The Discovery City"...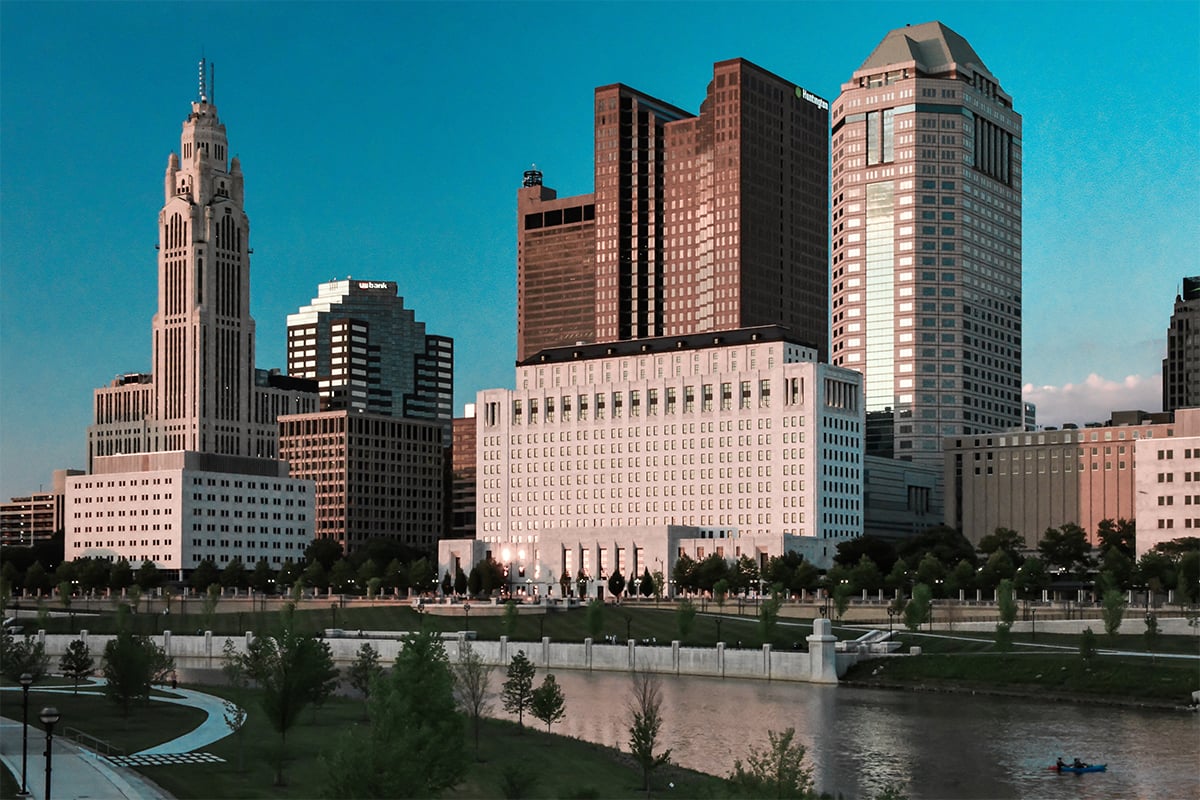 which you'll be doing a lot of while you're there for ASAE's 2019 Annual Meeting. Every year thousands of association professionals and industry leaders muster up (yes, we're not above terrible puns here) to exchange strategies, best practices, and most importantly discover new things. And while we think it's important for you to come see the Muster team at booth 1332 on the tradeshow floor — it's also important you get out and experience the wonderful city in the heart of Ohio. So we've compiled a list of 10 amazing things you should check out during your time in Columbus.
1. North Market
A veritable smorgasbord of food offerings, Columbus' North Market is a must for foodies. With offerings ranging from down-home southern to Indian and the famous Jeni's Ice Cream which you'll definitely have to save room for. North Market is the perfect spot to take your team for lunch, giving everyone tons of options to choose from.
2. COSI (Center of Science & Industry)
Designed by famous Japanese architect Arata Isozaki, this beautiful museum is situated right on the Scioto River that runs through Columbus. Lucky for you, the opening ceremony for ASAE Annual '19 takes place here and you won't have to go out of your way to discover this great museum (although if you do have some extra free time you should definitely go back).
3. A Walk Around THE Ohio State University / Ohio Stadium
University of Michigan alums can skip this one, but Ohio State University is the heart of Columbus' youthfulness and is a beautiful campus definitely worth checking out (regardless of what your alma mater is). ASAE also has an experience setup where you get to be a "Buckeye For A Day" giving you the chance to walk around The Horseshoe, home to Buckeye football, so if you're signed up for that you're in for a treat.
4. Short North Arts District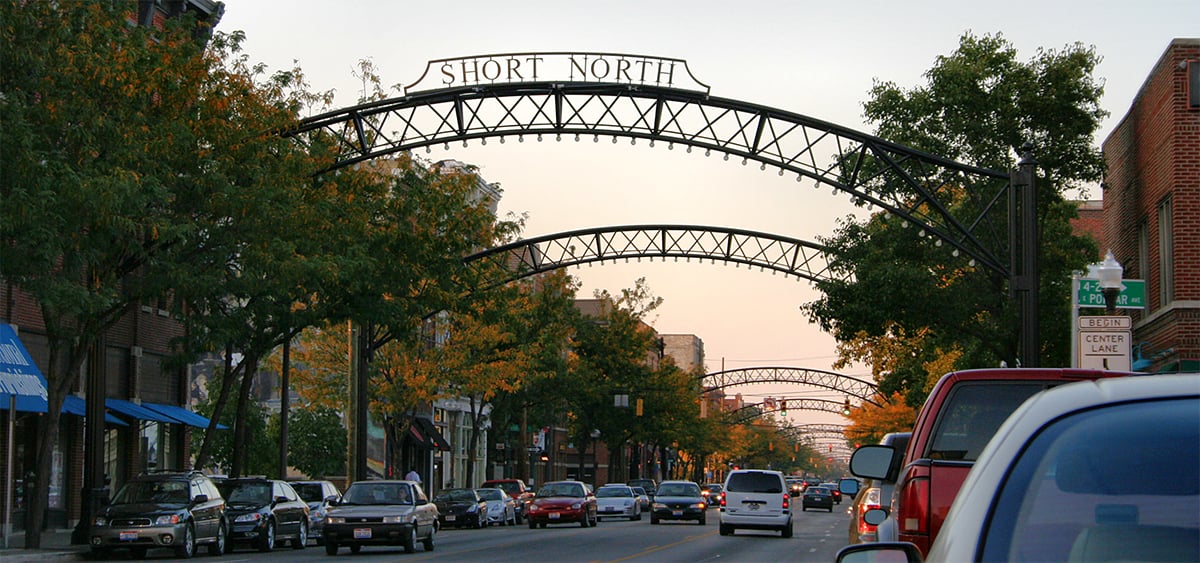 Right next to the convention center is an awesome strip of Columbus known as the Short North Arts District. Hip and colorful — decorated with murals and bustling with local shops, bars, and restaurants this would be the perfect place for a morning bite and a great cup of coffee.
5. German Village Neighborhood
Getting its name from the large German population that settled there in the mid-1800s, this neighborhood is a quaint sleepy area of town with a European flair. Home to some great cafes and restaurants it's highly recommended you check out Skillet for breakfast where they have delicious farm-to-table offerings.
6. Columbus Museum of Art
What better way to kill some time and get cultured than taking a stroll around an art museum? Especially one that has free admission on Sundays. They have a great well-rounded collection of art... And did I mention free admission on Sundays?
With an average of 4.10 on BeerAdvocate (making it exceptional!), Zaftig Brewing Co. seems to take the cake as the best brewery in Columbus. With a huge selection from a blonde ale to a peanut butter stout, there's a delicious beer on tap for everyone.
8. Columbus Clippers Baseball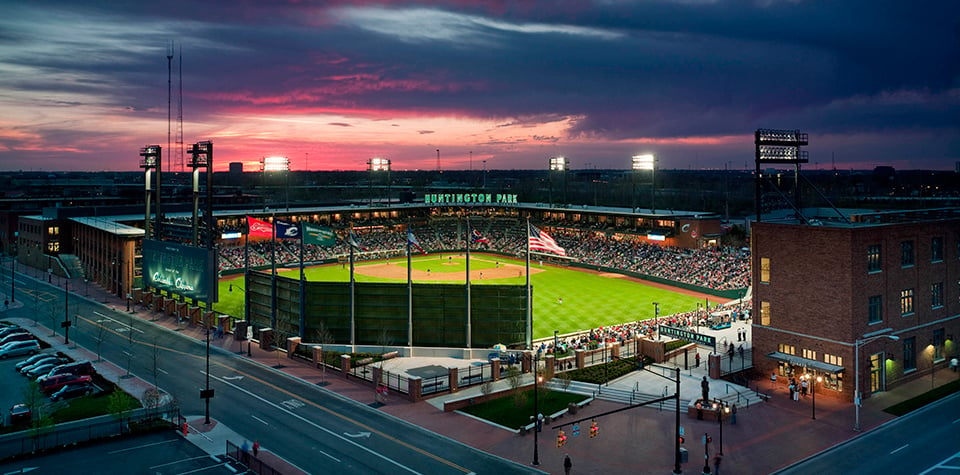 The Columbus Clippers are in town the weekend during ASAE Annual, and what's more mid-western heartland Americana than a minor league baseball game? This is a great option if you're looking for something to do with your team one evening!
9. Franklin Park Conservatory & Botanical Gardens
Hailed as one of the best things to do in Columbus, the Franklin Park Conservatory & Botanical Gardens are a beautiful display of nature. With various exhibits from a bonsai garden to Chihuly glass — a peaceful stroll through the colorful botanical gardens would be a perfect way to relax after a long day.
10. The Scioto Mile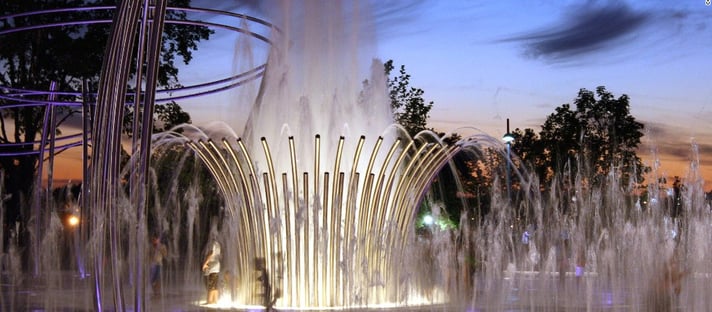 A string of 8 parks along the downtown riverfront featuring fountains, promenades, and great views. The Scioto Mile is an urban oasis that represents the future of Columbus and would be super easy to check out, whether you go to the fountains or take a walk through the promenade you'll be treated to a nice piece of Columbus.
BONUS:
Your 11th thing to do is see Muster on the trade-show floor at ASAE Annual. We'll be in Booth 1332, come learn more about our advocacy platform and how we can help your organization reach its advocacy goals.