technology
6 Steps to Getting Your Nonprofit to Embrace New Technology
An online guide to presenting a comprehensive, well-thought-out proposal to your nonprofit Board to embrace new technology.
---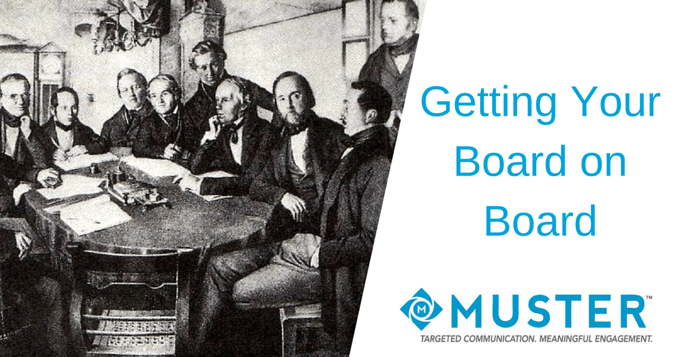 Many nonprofits struggle to keep up in today's ever-changing technology environment. However, even when organizations suffer glaring inefficiencies, investing in new technology to alleviate these issues is rarely a top priority. Your Board might argue that the learning curve for adopting new technologies is too steep or that your organization has exhausted its budget. After all, nonprofits have limited resources and Boards are quick to shoot down any investment that will not provide an immediate benefit to members. Improving your backend systems will lighten your staff's workload and allow them to focus on the programs and projects that your members value. Presenting a comprehensive, well-thought-out proposal will force your Board to take you seriously and help you prepare for any objections. However, writing a formal proposal is a huge undertaking and many don't know where to begin. Here are six steps to take:
1: Identify Your Staff's Biggest Challenges
To convince a Board that antiquated technology systems are slowing you down, you will
need to provide proof of inefficiencies. For example, if you send out invoices for membership-dues manually, you should record the average amount of time it would take a staff member to send each invoice out.
2: Determine Your Organization's Needs
You need to do the legwork in determining what kind of technology will provide the most value to
your organization. Once you have determined some of your staff's biggest challenges you will need to prioritize them. While you may not be able to find an all-encompassing service to solve every problem facing your organization, you should aim to solve the biggest challenges, even if it means implementing multiple platforms.
3: Evaluate Your Options
By thoroughly researching the different options available, you will be able to determine which
software services are best-suited for your organization's needs. Once you have narrowed down your list to the 2 or 3 best options, schedule phone calls or demos with sales-representatives from each platform you are evaluating.
4: Make a Recommendation and Outline the Benefits
Now that you have thoroughly researched, tested and compared your options, you should feel confident in making a recommendation on the software your nonprofit should purchase. The key is to connect each of the core features of your technology solution to time and money savings.
5: Map Your Costs and Project ROI
The most common objections your Board members will have to investing in new technology will be related to cost or budgetary constraints. By projecting a return on investment, your Board willl be more willing to fund the initial investment.
6: Present Case Studies
When it comes to convincing your Board that a technology solution has worked for similar organizations, the proof is in the pudding. Most B2B companies have Case Studies
available on their websites.
For our comprehensive online guide on how to convince your nonprofit board to embrace new technology, download our eBook below.