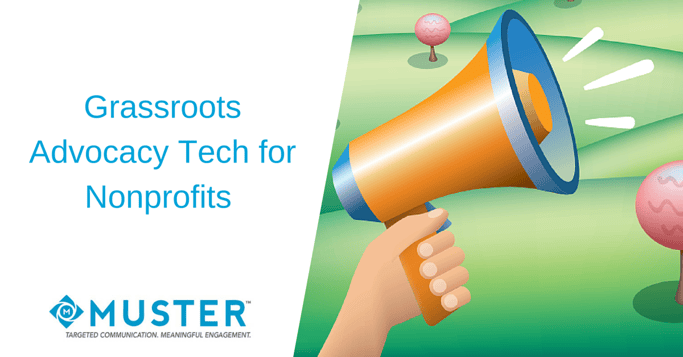 Muster's client base encompasses a wide range of organizations from charitable organizations to trade and professional associations. Our online advocacy and communications tools provide an affordable and effective way for organizations to engage their members on legislative initiatives.
At Muster, we are proud of the intuitive and flexible software that we have built. We believe that our grassroots software is an excellent fit for any organization. With that being said, we should acknowledge that there are other grassroots advocacy software providers that are effective at providing tools to meet an organization's policy needs. A few that make the list (in no particular order) would be:
Votility

- Founded in 2009 by CEO Brent Willis. Votility is located in Brentwood, TN and offers several packages for local, state, and federal advocacy.

CQRC Engage

- Comprehensive advocacy suite that includes legislative tracking, political reporting and action alert features. You may have been familiar with CQ Roll Call Engage under the product's former name, CapWiz.

One Click Politics

- Advocacy platform suited for organizations that drive traffic to their website to participate in "action alerts." Similar to Muster, the platform provides an embeddable widget that can be posted on an organization's website or on social media.

VoterVoice

- Grassroots software that offers a wide range of pricing options, allowing you to customize your plan based on the elected officials that you are targeting.

Salsa Labs

- Nonprofit management platform geared toward public charities. Their comprehensive range of products and services includes an advocacy tool.
Before deciding on any grassroots advocacy software, be sure to weigh the pros and cons of each service and think about your long term strategy.
Muster's Advocacy Specialists would be happy to speak to you about your grassroots advocacy needs. Please feel free to email us at knowledge@muster.com, sign up for a demo, or give us a call at 804-318-3522.