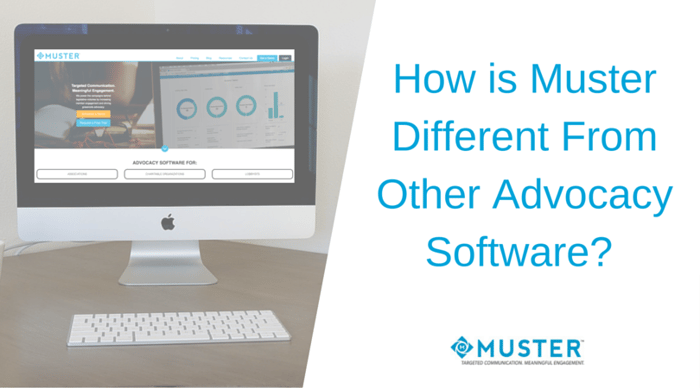 As a civic technology company working at the intersection of technology and public policy, it is both rewarding and exciting to operate in the heart of government relations. When our team is traveling across the country and sharing Muster with associations, nonprofits and consulting firms, we're often asked "how is Muster different from similar advocacy software products in the marketplace?"
Great question. At Muster, we're passionate about building the best technology to bridge the gap between policymakers and mission-oriented organizations and associations. Through research and experience, we discovered that powerful policy change can be achieved by harnessing the power source of organizations: the membership/supporter base.
While a variety of political advocacy software products are available, different solutions cater to different types of organizations with a range of budgets, staff sizes, and needs.
There are several online political advocacy platforms that help associations and nonprofit organizations meet their public policy goals, but the value of Muster lies in the powerful combination of our product's intuitive design paired with our dynamic advocacy communications and comprehensive analytics, complete with unrivaled constituent-matching functionality.

Unlike other clunky and complicated platforms, Muster is as sophisticated as it is simple. We offer a robust suite of online advocacy services and email marketing options, while making the advocacy workflow as easy can be.
We are dedicated to helping your association and organization inspire and mobilize collective action among members and supporters, and look forward to continuing on as a leader in grassroots advocacy software.